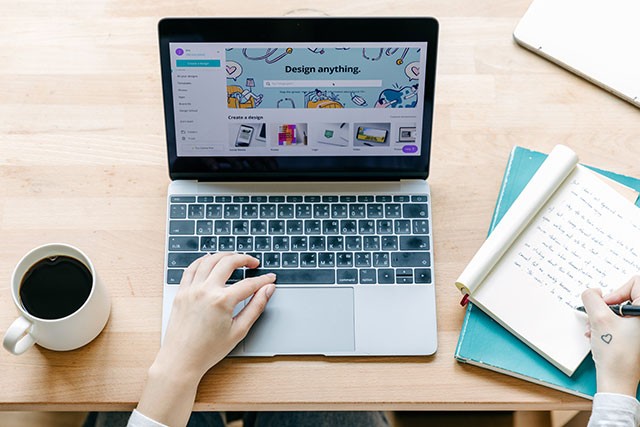 In today's highly competitive business landscape, every professional looking to advance their career or secure a position needs to be on top of their game. It takes standing out from what can sometimes be a significantly sized crowd to get your dream job.
For social media professionals, the market can be particularly cutthroat. It is imperative to have a strong resume. The first thing prospective employers usually see when considering you for an opening is the resume you've submitted that represents your professional abilities. This first impression needs to accurately depict what you bring to the table. 
Here are a few helpful tips and guidelines for crafting a strong social media resume that will attract attention and get you through the door.
The Nuts and Bolts: Social Media Skills and History to Highlight
Social media roles are often quite multi-faceted. Social media managers need to possess a wide skill set in order to perform their role well. In your social media resume, it's important to make sure you include a few types of information so that a prospective employer can easily see the skills, experience, and aptitudes you bring to the table. Make sure to detail the following types of information in your resume:
Your Complete Job History 
The more detail you include about previous places you've worked or jobs you've done, the clearer an image an employer will receive about your experience and capabilities. This is worthwhile as well because previous brands, clientele, or employers you've worked with in the past might be familiar to a prospective employer or give more weight to your application.
The Specific Platforms You Have Worked with to Date 
Don't use vague references or broad overviews. It is important to specify what platforms you have experience with. Not only does this help the reviewer better assess your fit, but it can alert them to your expertise in platforms or with social media channels they may not currently use or be familiar with. 
This makes you a more valuable asset because you could grow or enhance an existing social media program by helping incorporate new streams or opportunities.
Exact Estimates to Give an Idea of the Budgets You've Worked with so Far 
This is important to show as well because it helps further flesh out your previous experience. Even if you haven't worked with large budgets in the past or you are applying to a job that would be a stretch position (larger than you've previously held), give an idea of the budgets you've managed as compared to the results you've achieved (listed below) can help paint a better picture of the quality of your work even when it hasn't yet reached the volume or scale you'd ultimately like it to reach.
Types of Content You've Been Responsible for Creating. 
Social media is a broad practice that involves vastly varied types of content, strategies, platforms, and approaches. It's helpful to give prospective employers an idea of the different types you have experience with. 
Similar to a chef sharing what types of cuisine or ingredient families they've worked with most regularly, it's good to include detailed information about what kinds of content, brand voicings, post types and purposes, campaigns, and more that you've worked with in the past. This can add clarity and color to your resume.
Any Results You Can Document that Came from Your Work 
Social media metrics are incredibly valuable. As much as you can, both for your clients and for your future job-hunting, note the positive benefits you create in social media positions to be able to share on your resume. Did you increase followership or subscriptions? Track click-throughs or sales volume generated with your posts? Add to the bottom line? Increase conversion rates? Any of these stats and more are helpful indicators that you created measurable value for your previous employers or clients and should be shared with prospective ones.
Whether your previous experience consists of freelance work, employment, or both, the more of the information types listed above that you can include, the better. Sharing these details gives a prospective employer a clear idea of your capabilities and experience.
Show Your Specialties: Highlight the Details
Whenever you can, make sure the details of your experience are clear on your resume. Here are a couple of ways to group or highlight these elements:
Share Experience with Specific Industries 
The more you can highlight this breakdown, the better. If you have experience with a diverse range of account types, this reveals the breadth of your expertise. If you have multiple experiences within a particular industry – for instance, if you have worked on multiple social media accounts for healthcare institutions – this makes you a subject matter expert in a particular field. Either way, including this information, can make you a more attractive candidate.
Express Any Specific Types of Social Media Engagement You Have Experience with 
Have you run sweepstakes or giveaways? Managed specific types of campaigns? Engaged with or supervised influencer marketing? Experience with any notable or specific types of engagement is critical to share on your resume. Employers will either be familiar with them and interested to know that you have previous experience in those areas or will not be familiar with them and will be intrigued by the new expertise you can offer.
The Big Picture: Reveal Your Business Knowledge
A savvy business hiring a social media professional will be looking for someone that doesn't just possess social media knowledge. They will recognize that it benefits the business to hire individuals who understand more than just their specific skill set. "Business acumen" refers to an understanding of how individual pieces or facets of business operations fit or mesh together in a cohesive, big-picture concept of the business as a whole, as well as how that business fits into a greater market or economic landscape.
If you can communicate through your resume that you not only understand the practical necessities of performing a job in social media but how social media supports the wider aim of the company at large, your candidacy will stand out from the crowd.
Take these tips and work on crafting a strong social media resume that will cause your application to rise to the top of the stack.
About Ryan Ayers
Ryan Ayers is a researcher and consultant within multiple industries including information technology, marketing and business development. Always up for a challenge, Ayers enjoys working with startups as well as Fortune 500 companies. When not at work, Ayers loves reading science fiction novels and watching the LA Clippers.
Tips to Craft a Social Media Resume

– Jul 26, 2022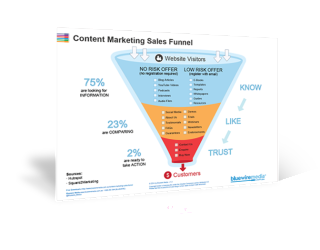 Content Marketing Sales Funnel
Your content marketing sales funnel is all about getting people to know, like and trust you by nurturing them with the right information at the right time.
Download it now