]
People constantly search for the best products and services near them.
Does your business appear near the top in local search results for the products and services you sell?
You're not alone if you're struggling to rank your business near the top of local search results.
Most local businesses think that SEO is strictly for established brands.
But that's untrue. Any brand or company can use the proper search engine optimization (SEO) strategy. Brick and mortar businesses are no exception.
Local SEO lets you find new customers, bringing them from the internet to your front door.
To succeed with local SEO, you must understand the differences between broad SEO and local SEO and learn how to create an online business profile for your store. Find out how below!
What is local search engine optimization?
Local Search Engine Optimization (often referred to as local SEO) is a method to make your local business more visible in search results on Google. In simple terms, it's how you structure your website to rank better in search engines and get more visitors.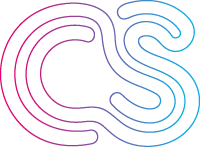 How do you take advantage of local SEO?
There are countless strategies, and you must find the right one for your business. E-commerce stores create content, send newsletters, and build multiple websites to attract new customers.
A brick-and-mortar store has to do something similar but target local customers instead of reaching globally.
That's what local SEO is all about.
Search engines show local results when you search for something. It makes sense: if you Google for a hardware store in Texas, there's no sense in showing you stores from Delaware.
How do Google and other search engines know where your store is located? You will tell them when you optimize your content locally, creating a local SEO strategy!
Do small businesses need a local SEO strategy?
Absolutely!
Business owners must evolve their strategies as online searches for local stores increase. Your competition will take care of their local SEO strategy whether you do it or not.
Before you know it, everyone is leaps and bounds ahead of you, turning a profit.
There's a reason for that: e-commerce websites are paving the way; online stores are a multi-trillion dollar industry, and brick and mortar stores could benefit from using their strategies.
Want a free brand review?
Answer 5 short questions and we will send a custom report with actionable insights and specific actions you can take to build a stronger brand.

We just emailed the info to you.
Three reasons why you should look for the perfect local SEO strategy
1. Small effort, big rewards
You don't have to do much to make your way in local SEO. There's no need to leave your store to do so!
You only need a computer to create your Google Business Profile. After that, you'll fill out a few forms with the correct information. Doing that puts you way ahead of the curve.
Maintaining your profile and replying to reviews is the hard part, but it will become second nature after a while.
2. It's only going to get bigger
One in five customers will find your store after an online search. That trend is only going to grow. You can take advantage of that – or let your competition do it for you.
There's a place for brick-and-mortar and e-commerce stores online. Both will adapt and grow in different ways, of course. They will have something in common: the internet will shape that process.
Creating the right B2B SEO strategy takes time. That's why you need to start as soon as possible. Delaying it will only harm your profits.
3. No need to leave it to chance
Taking advantage of internet trends is tricky. They change quickly and do so in multiple directions. Local SEO is far from an internet trend – it's a business model that's here to stay.
You could try to bet against local SEO. Ignore the entire process and hope everyone else but you are wasting time online. That'd be a terrible strategy: businesses who bet against optimization tend to go bankrupt. It's a Blockbuster vs. Netflix scenario.
And you don't want your business to be the next Blockbuster.
A five-step guide to local SEO for small businesses
1. Create a Google Business Profile
The first thing you have to do is create a Google Business Profile, a Google account for your business.
Don't worry about optimization or keywords yet. Right now, all you have to do is create a profile. Try to fill it with as much information as you can.
There's no need to be thorough now if you don't have the time. The worst thing you can do is delay the process – because not having a business profile leaves money on the table.
2. Verify your address
Nowadays, social media requires businesses and brands to undergo a verification process. It may sound like an extra hassle for no reason – but you have to do it, so third parties have a hard time pretending to be someone else (and prevent scammers from stealing money).
Verification is a five-step process you can do with your computer or smartphone right from Google's website.
3. Update your information (and keep it up to date!)
Your online business profile needs information. You have to write down as many details as you can.
The basics are your business name, address, and working hours. You can add holiday hours, descriptions, photos, and more information.
Be as thorough as possible. Doing so is the first step in having the perfect local SEO strategy. The more information you write down, the better you rank in search engines. And it must be accurate information – because Google will penalize you for any mistakes!
4. Tune the fine details
It's important to stress how thorough and accurate you have to be when you write down your business information.
Something as silly as writing the wrong working hours could cause you enough trouble to rank lower than your competition – which will make a dent in your profit margin. Users also notice errors – and stop shopping because of them.
You have to update your information regularly. For example, forgetting about holiday hours is a big beginner mistake you don't want to make.
5. Help your profile grow
Creating a Google Business Profile is not a one-and-done operation. You will receive reviews (hopefully, they all will be five stars!), and you will have to read and reply to them.
It's not a bad idea to upload up-to-date pictures every once in a while. The more active you are, the better you'll rank – and the more people will get to see your business listing.
Ten tips to improve your local SEO strategy
1. Create it and keep at it
It's important not to forget about your business profile. You will get over the big part of it all when you create it and write down as much information as possible – but think of it as an organic thing. It will change over time, and you must ensure you follow these changes.
For example, people will leave reviews on your business profile. You have to pay attention to that. You may change your working hours – and you have to update them.
Having wrong information for one day is more than enough to get penalized.
2. Consider other search engines
This article discusses creating a Google Business Profile because it's essential in local SEO. Most people use Google for their online needs – but there are other search engines.
There's no harm in expanding your social presence to other search engines. Make sure you follow the same rules: writing down as much information as possible and updating it as soon as possible. Otherwise, it'd be better to stick to Google alone.
3. Nail your NAP information
Name and Place (NAP) information is the bread and butter of your business profile. It'd be better not to have one if you're making mistakes in that area.
Imagine if you were talking to someone, referring them to your business, and giving them the wrong address when they want to visit. You'd make zero sales – and whoever went to the incorrect address won't give you a second chance!
That's what happens when you write down the wrong NAP information. People would assume you went bankrupt or were playing around – neither one is good for business.
4. Mobile matters
More people use their mobile phones than computers to surf the web. As time goes on, more and more people leave PCs behind and use their smartphones alone. This trend has a direct effect on how you should think about SEO.
There's little space on phone screens. Consider that before you write a long description about your business website or upload big pictures that won't fit.
5. Read and reply to your reviews
Google will consider whether you pay attention to your business profile or let it collect metaphorical dust after you create it.
One way to show you care is to reply to reviews. It's also essential to do so to defend yourself from negative comments.
At the same time, reading and replying to reviews will help boost your search engine ranking and show your clients you care. There's no downside to staying in touch with customers.
6. Set your site right
You will probably include your website in your business profile. It's a great way to better rank in search engine results. And that will happen – as long as you set your site right.
What does that mean?
You have to structure your site in an SEO-friendly way. Think of the correct meta descriptions, title tags, subheadings, etc.
What happens if you ignore your website structure? Google penalizes you for it – and your business profile also takes a hit.
When you're about to change something about your business profile, make sure it's mobile-friendly.
7. Look for local keywords
Targeting local keywords is a great way to rank better in local search engine results. Doing so is pretty straightforward – the perfect local keyword would be what your company offers, plus your location.
So, if you own an HVAC repair company in Virginia, a local keyword would be "HVAC repair companies in Virginia" or "HVAC repair in Virginia."
Avoid keyword stuffing, and create content that naturally incorporates these local keywords. Otherwise, Google will penalize you – and your local SEO will suffer.
8. Build more backlinks
Backlinks are pretty straightforward: they are links (found on other websites) that send people to your site. The more backlinks, the better.
Why?
Because you want people to visit your store, both online and offline!
There's also another byproduct of collecting backlinks. Google will rank your business higher in search engine results if their algorithms recognize that many people write about and add links to your website in their content.
Inbound links also help—these links on your website direct visitors to other parts of that site.
9. Wait before you rewrite your content
Google uses crawlers to find information online and put it in its search results. They're not magic workers but algorithms – even though they work faster than humans, they take their time.
So, don't get desperate if you see no results after updating your local SEO page. Wait for a month or, better yet, two months or so before rethinking your SEO strategy.
At the same time, think and rethink what you want out of your marketing strategy before you start uploading content or making changes.
10. Don't dial it down to local SEO alone
Local SEO is a must for small businesses – but it's not the only tool of the trade you need. Take advantage of both online and offline opportunities as you see fit.
For example, promote your products in local markets and donate money to local charities. That's the perfect offline marketing campaign.
Make sure you also pay attention to social media – that's how clients and would-be customers stay up to date with what you do offline. It's the perfect supplement to your local SEO strategy.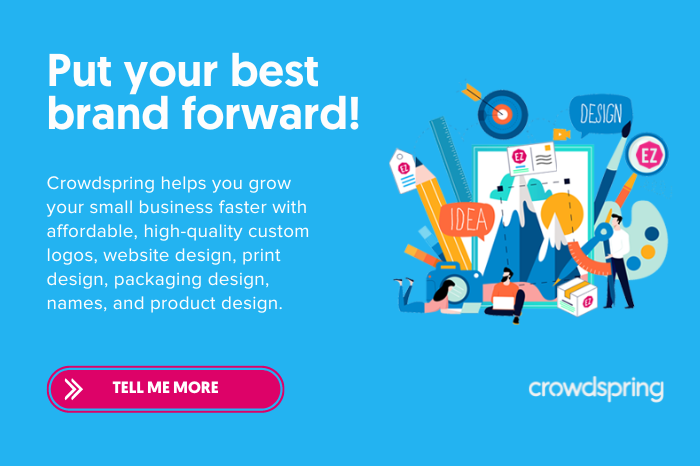 Interested in other types of businesses or how-to guides? Here are our comprehensive guides:


How to Start a Business: The Complete Step-by-Step Guide to Starting a Business in 2022


How to Write a Business Plan (2022)


Branding: The Definitive Guide for 2022


The Definitive Guide to Successfully Rebranding in 2022


What is Brand Identity? And How to Create a Unique and Memorable One in 2022


The Ultimate Small Business Guide to Brand Equity in 2022


Brand Archetypes and How They Can Help Your Business: The Definitive Guide



The Definitive Small Business Guide to Brand Pillars in 2022


The Complete Guide on How to Name a Business


Brand Strategy 101: How to Create an Effective Branding Strategy [GUIDE]


The Definitive Content Marketing Guide


Social Media Marketing: The Ultimate Small Business Guide for 2022


Local SEO: The Definitive Small Business Guide (2022)



Small Business Guide to Lifecycle Email Marketing: How To Grow Your Business Faster


The Ultimate Guide to Using Twitter for Business in 2022


YouTube Marketing: The Complete Small Business Guide 2022


Instagram Marketing: The Ultimate Small Business Guide for 2022


How to Use LinkedIn: The Ultimate Small Business Marketing Guide


The Ultimate Small Business Guide to Marketing on TikTok


SMS Marketing: The Ultimate Small Business Guide [2022]


Public Relations Guide for Small Business (7 Proven PR Tactics)


How to Start a Consulting Business in 2022: The Complete Step-by-Step Guide


How to Start a Real Estate Business in 2022: Complete Step-by-Step Guide


How to Start a Trucking Business in 2022: The Complete Guide


How to Start a Property Management Company


How to Start a Successful Online T-Shirt Business in 2022: The Definitive Guide


How to Start an eCommerce Business: A Step-by-Step Guide To Take Your Business Online (2022)


Nonprofit Branding: Complete Guide to Building a Strong Nonprofit Brand in 2022


How to Start a Cleaning Business in 2022: The Complete Guide


6 Businesses You Can Start For Less Than $1,000


Marketing Psychology: What You Must Know To Supercharge Your Marketing


What is a DBA and How to File One For Your Business


How to Start a Clothing Line or Clothing Brand From Scratch in 2022: The Definitive Guide


How to Start a Brewery Business in 2022: The Complete 9 Step Guide


How to Start a Medical Marijuana Dispensary Business in 2022


How to Start an Etsy Shop: Your Comprehensive, No-Stress Guide to Starting an Etsy Shop in 2022


How to Start a Photography Business in 2022: The Complete Step-by-Step Guide


How to Start a Business in Texas: The Complete Step-by-Step Guide (2022)


The Definitive Guide to Creating a Compelling Visual Brand for Your Restaurant in 2022


Conversion Rate Optimization (CRO) Guide: How to Make Your Website Work Smarter (2022)


Facebook Messenger Chatbot Marketing: The Definitive Guide (2022)


Branding for Food Trucks: The Definitive Guide (2022)