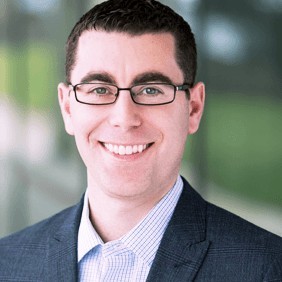 Data is one of the biggest drivers of successful marketing today — and in pursuit of success, marketers' appetite for high-quality data keeps growing. With the deadline for third-party cookie deprecation steadily approaching, some in the industry predicted brands and marketers would become wary of overreliance on third-party data. As it turns out, those predictions have proved tenuous at best.
Google first laid out a timeline for third-party deprecation in January 2020, and in that time, demand for third-party audience data has leapt up 25%. That rise is seen across most global markets as marketers continue to embrace more use cases that require data to achieve their desired outcome.
We can attribute this growth in the data market to a handful of factors. One of the more obvious drivers is that digital advertising overachieved on a global scale during the depths of the Covid-19 pandemic, as marketers increased media spend while consumers spent more time at home. But digital ad spend is beginning to normalize, and there's a less obvious (and more pertinent) driver of demand: Recognizing the enormous opportunity third-party data presents for enriching first-party data.
How Marketers Are Enriching Their First-Party Data
Third-party cookie deprecation has led marketers to focus on their first-party data strategies. However, as most brands don't have enough proprietary first-party data to understand customers, build personas and scale campaigns, they're discovering data enrichment is imperative to solve for identity into the future.
The digital advertising industry hasn't had the smoothest year in 2022. Market and macroeconomic factors such as inflation, supply chain issues and the war in Ukraine have had a recessionary impact on the marketplace at large — but those effects were mainly confined to the first quarter of the year. Looking at the breakdown where the demand for third-party audience data is greatest, we saw that the U.S. market continues to be the largest in terms of overall sales, even though it didn't see growth during the first half of 2022.
All other regions experienced tremendous growth from the first half of 2021 through the first of half of 2022: Data sales increased 229% in the LATAM marketing and 55% in the APAC market, outpacing EMEA (36%) for the first time ever. Overall, the data market is rebounding, as it grew 20% globally during the second quarter versus the previous. And it's a good thing that brands and marketers aren't letting their foot off the gas — third-party cookie deprecation waits for no one (or at least that's the wisest attitude to take).
Marketers are clamoring for third-party data resources that are scalable and consistent in quality, meeting their needs in categories such as demographic, intent, interest and behavior. And the quality of data is judged by:
How accurately it describes the customer base;

Its ability to create the profile it's intended to build;

Relevance and validity of how it's collected; and

Timeliness and consistency in nomenclature, from one team or system to the next.
While racing toward the 2024 deadline for third-party cookie deprecation, marketers can't afford to make the gaffe of gathering up any old data. The U.S. economy loses $3.1 trillion per year to bad data and the work hours it takes to manually correct it. Successful and scalable data-driven strategy requires quality data input.
The Value That High-Quality Third-Party Data Brings To Audience Enrichment
While marketers can enrich their first-party data with data collected across the internet, the challenge is that they often aren't in a good position to collect and analyze all this data at scale until near the end of the buyer's path. They would need to verify how their data providers collect their data to make sure it's the best data for their purposes. This is where a data exchange able to deliver data from trusted providers upfront shows its merits.
Brands and marketers have also been turning to artificial intelligence (AI), machine learning (ML) and other automated functions for modeling and other facets of their long-term data strategies. But those functions only deliver value when they use high-quality data. The more accurate and scalable the data, the more efficiently ML and AI can process the data and put it to work for the business.
Marketers know that quality data leads to better personalized advertising and relationships with consumers, more informed decision-making and easier implementation. In the end, this gives the data-sophisticated business a competitive edge and the potential for more profit. It's no wonder the demand for data is so high in 2022. Ultimately, intelligent use of compliant, reliable data is central to the sustainability of individual businesses and the industry at large.
---
Brian O'Connor is the General Manager of Lotame Data Exchange, a data marketplace.